Whether a seasoned practitioner or  a beginner, we have a class to meet your goals and instructors to encourage mindfulness + growth!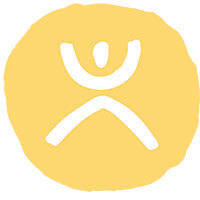 Access SALT YOGA from anywhere. Whether you're traveling for vacation, business or you feel more comfortable practicing at home, you'll never have a day without SALT!  No long term commitment required – cancel at any time!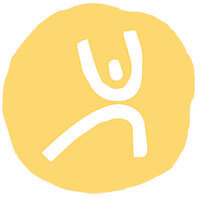 Participate in our ultimate yoga challenge! Practice at SALT Yoga for thirty consecutive days, transform your mind and body while earning major bragging rights + exclusive SALT swag.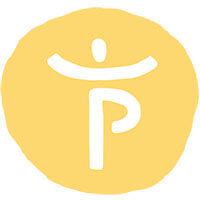 The foundation of our SALT studio.  Experience wellness + worship in one sacred space. 
No charge.
GIVE THE GIFT OF YOGA
Give Yoga! We offer gift cards, available in studio, and E-Gift cards, available online, to make your gift giving a bit easier. Yoga is the gift that everyone loves!
THE ONLY APP YOU'LL NEED FOR YOGA IN TULSA
SALT classes at your fingertips.  Schedule Tulsa hot yoga classes on the go.
Get sweaty.
Get salty.
Repeat.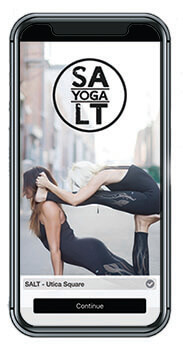 WHAT ARE TULSANS  SAYING ABOUT SALT
We value our clients and their feedback, which is why we encourage reviews. Our aim is to continuously improve our Tulsa yoga studio to meet the desires of our yoga community. Once you get salty with us, we think you'll agree we have the best instructors found anywhere!

"I travel regularly and have practiced in many different yoga studios around the country. Salt has the best heating system and is one of the finest studio's around. In addition, the teachers great. Happy to say SALT is my yoga home base!"
"I love how the teachers are so knowledgeable and sweet! I definitely will go to class every time I can! It is a great meditation, exercise and sweat!"
"I love how you show can show up and just be free to be yourself. There's no judgement and any skill level is welcome! Everyone is super friendly and try their best to learn everyone's name which goes a long way!"