Strengthen & Sculpt
Join the Movement
Strengthen & Sculpt
SALT's signature strengthen + sweat class with the option to use light resistance to create a powerful, vinyasa flow, sculpt class. Come ready for a challenge.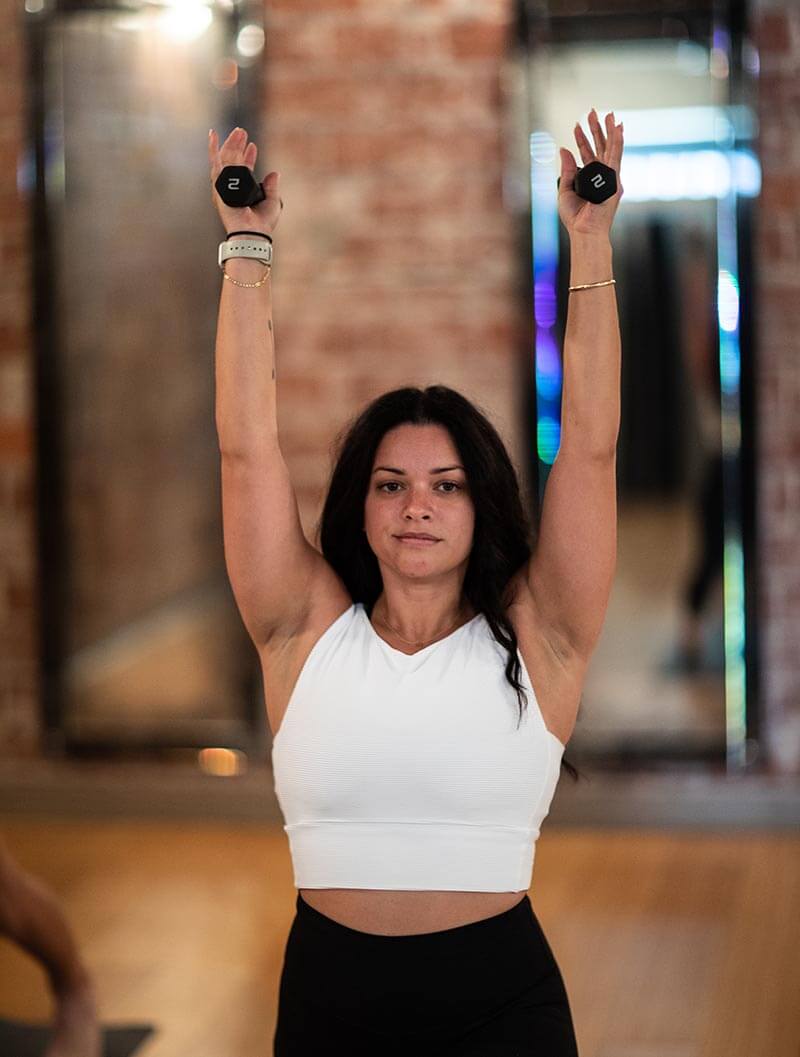 Instructor Highlight
Rachael Eraker
Rachael began practicing at SALT and it quickly became her passion to learn and practice as much as possible. She immersed herself in the 200 hour training at EYS in Tulsa and began teaching the moment she graduated. Being an athlete all of her life, yoga has brought a calmness to the intensity of her other passion, endurance running. She knows people are capable of much more than they realize and will guide them beyond their expectations through the practice of power yoga.
Class Description:  Powerful endurance practice, with repetitions and long holding poses.